To configure or add duration rentals for created Instant Search pages, you first have to make an entry of the duration. Screenshots below as reference:
Navigate to Bookings > Bookings > Durations*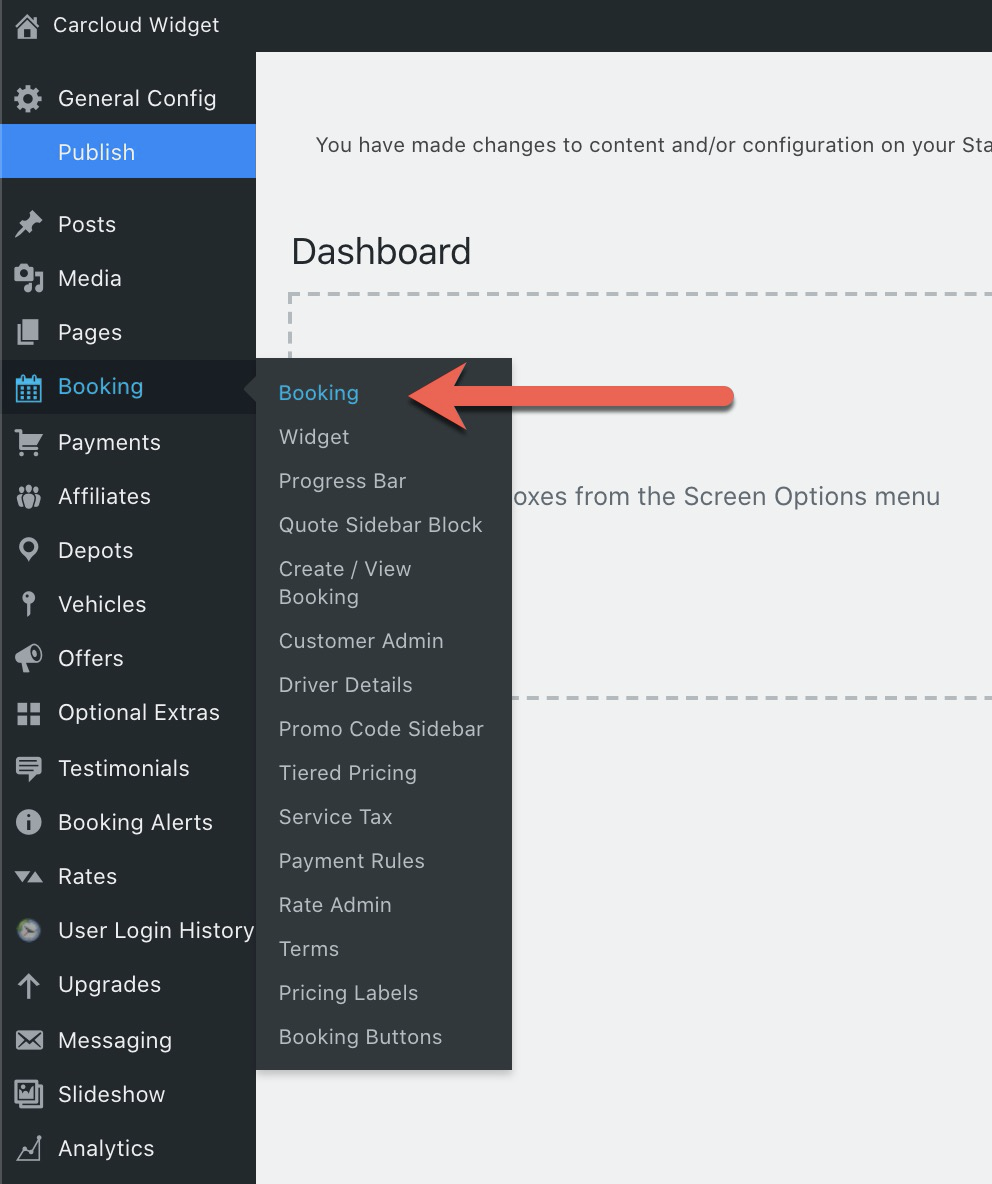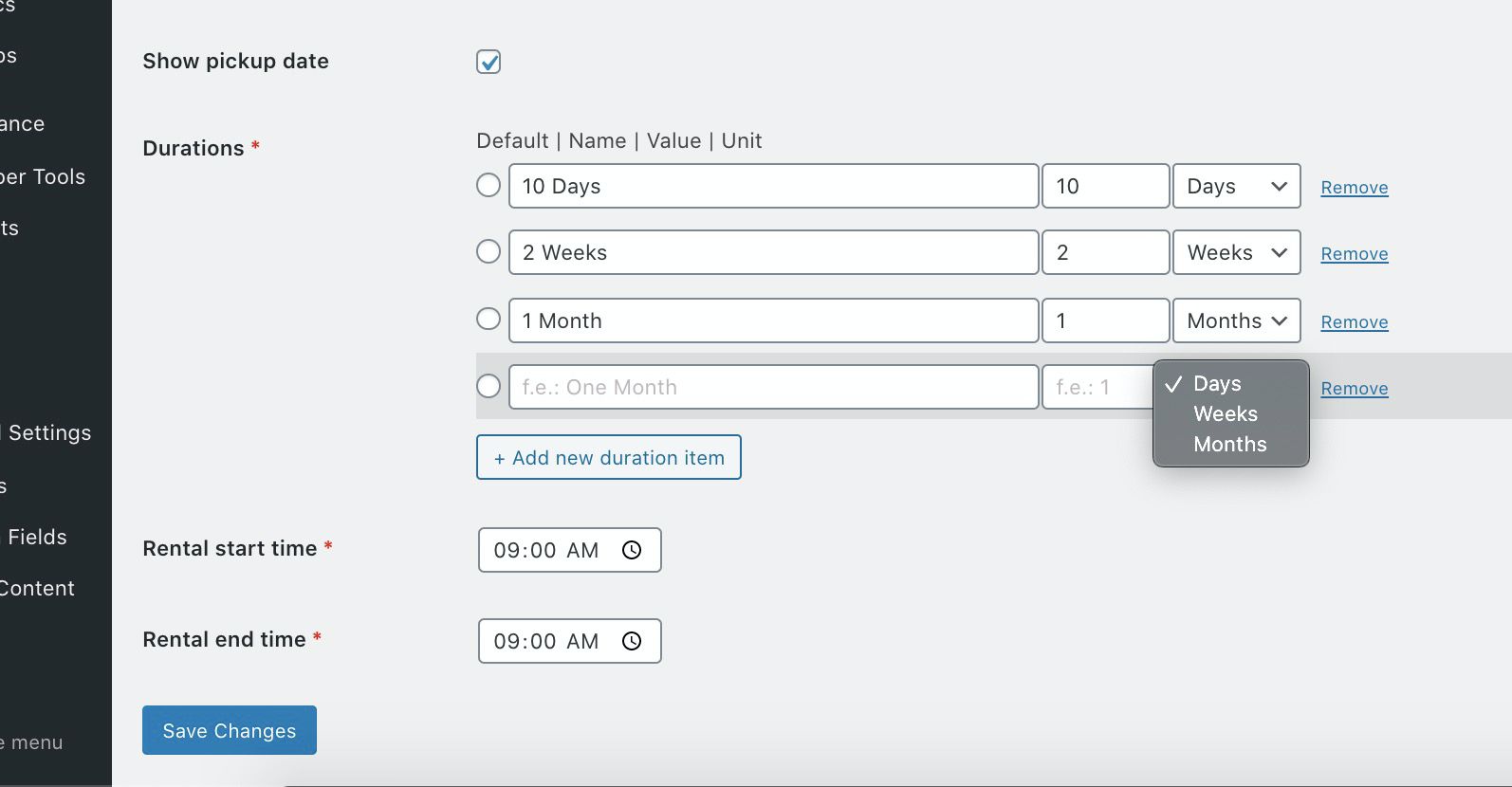 Required fields:
Name | Value | Unit
Rental start time
Rental end time
Click "+Add new duration item" to add more duration item, as needed.
Click "Save Changes"
The added duration items should now be visible on the Instant Search pages.